Ekam Early Learning Centre
is a reputed Pre-school that stands for the values of love, empathy, integrity, excellence, respect and grit. Our purpose is to educate our young toddlers through meaningful play. Our child centric programs integrate the cognitive, social, physical, emotional, language and other artistic areas for the overall development of the child.

Ekam Virtual School
is a one of a kind virtual program for our children. The program is conducted by Early Childhood Education Experts who facilitate learning through uniquely designed activities. It's a unique program that partners with parents to provide the best learning experience for children at the comfort of their home.
Admissions Now Open for Ekam Virtual School.
New batches commenced from 1 June 2021.
Contact +91 9154900466 for more details.
Bright Beginnings (1 year – 2 years) | Small Steps (2 years – 3.5 years)
Cute Cookies (3.5 years – 4.5 years)

Signup with us to
explore a unique
VIRTUAL EXPERIENCE!
Subscribe at
₹ 7000
Per Month
To Subscribe Call +91 9154900466


Virtual learning with minimal screen-time for children
Parent-assisted programs that involve parents into the learning process
Learning through play and integration of co-curricular activities
 Multiple ways to express & learn
 Focus on building all areas of development- Physical (Fine motor/Gross motor), Social-emotional, Cognitive & Language
Mindfulness & Life skills
 Theme Based LearningTheme Based Learning
A special home learning support kit
STEAM (Science/Tech/ Engineering/Art/Math)


Five days a week for Morning batches
Three days a week for Evening batches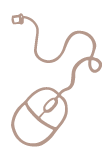 Four different time slots
9.30 am
11.00 am
5.00 pm
7.30 pm

Literacy
Numeracy
Dance
Music
Art
Story Time
Mindfulness
Life Skills
12 months- 24 months (Bright Beginnings)
2 yrs- 3.5 yrs (Small Steps)
3.5 yrs- 4.5 yrs (Cute Cookies)