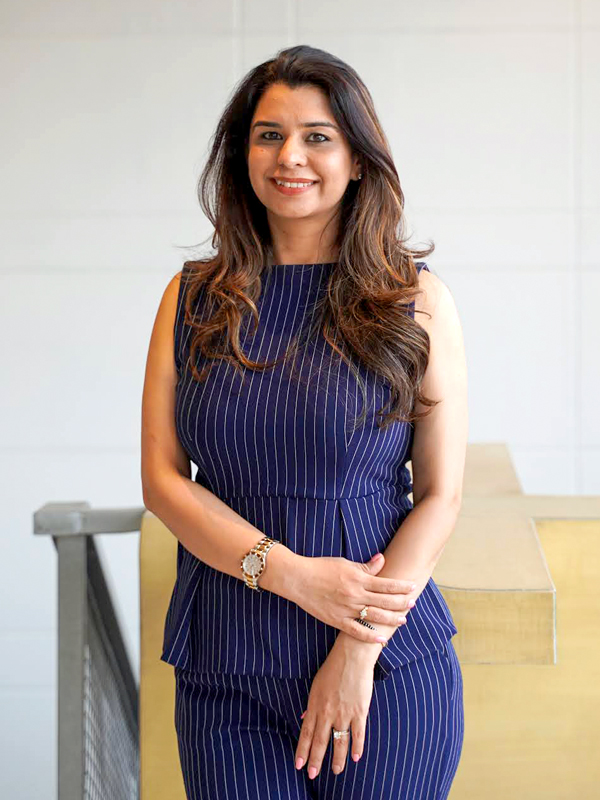 Ms Mukta Khurana is a passionate and experienced leader in the education sector. She has over 15 years of experience working with renowned schools across the country. She is an alumna of Delhi Public School, R. K. Puram and holds her Masters in English and Bachelor of Education (B.Ed.) degree from the University of Delhi. She has also attended various workshops in the field of education, including a certificate course in School management and leadership from Harvard Graduate School of Education.

An experienced and trained Early Years and Primary Years educator, Ms Mukta has successfully launched and headed a few Pre-primary and Primary schools in Hyderabad that have been the pioneers of IB PYP and Reggio Emilia philosophy. Having lived and travelled across the globe and studied diverse education systems, she brings in an international exposure that she strongly believes can be blended with our traditional values, to create a robust system of education for our children.
Ms Mukta is passionate about making Ekam more than a learning place for children. She helped create Ekam preschool with a spirited heart and a desire to innovate and excel. She believes that each child is unique and special. Each child has the potential to make a meaningful contribution to this world. She is committed to bringing innovation and creativity in the Early age education field as these are the foundation years which can shape a child's personality for life. Her success mantra lies in the spirit of teamwork which can make dreams work. Ekam Early Learning Centre, Jubilee Hills is her brainchild, and she is driven to provide a stimulating and nurturing environment for the children that will foster intrinsic motivation and prepare them to face challenges of the continually changing world.