The first few years of a child determine a lifetime. The Programmes at Ekam Early Learning Centre are designed to ensure that our students embark on a unique educational journey in a setting that provides motivating and inspiring experiences. We offer a well-defined curriculum with a strong emphasis on learning beyond the classroom. The faculty, teaching pedagogy and facilities, kindle a love for learning, a respect for cultural diversity and a strong sense of social responsibility amongst the students. We offer a balanced combination of play-based activities and learning through enquiry and research while students engage in exploring the stimulating environment, which acts as a third teacher.
At Ekam, we use the highest quality curriculum material and resources in all teacher and child-led activities. The curriculum is structured yet flexible. The small class sizes and play-based enquiry approach gives children the attention they need for growth at their own pace, gaining confidence in themselves as learners and individuals.
Our pedagogical philosophy is inspired by the best practices of Reggio Emilia and IB PYP, and the curriculum can be broadly classified into the following programmes: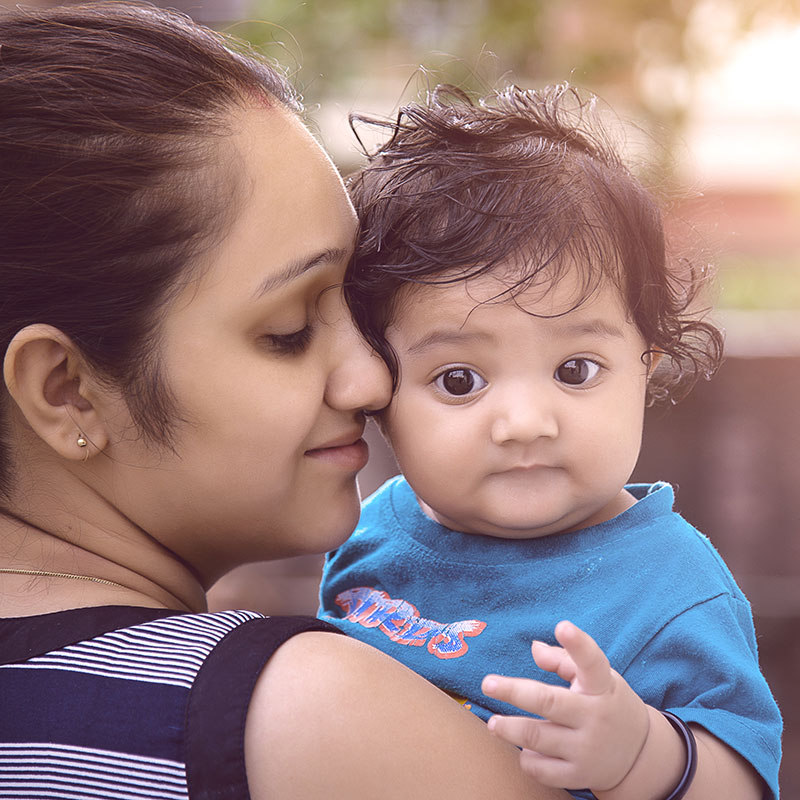 Parent-Toddler Program- 9 months-18 months
Our Parent-Toddler program is specially designed to help toddlers prepare for Preschool. As a part of this programme, toddlers and their parents attend a 1 and a half hour session where toddlers learn through play and a wide variety of child-centred activities. Parents and Toddlers participate together in Art, Music & Movement, Gym, Storytime, Sensorial play etc. This program helps in the physical, social, emotional and intellectual development of the children while feeling the support comfort and confidence in the company of their parents. The student-teacher ratio for the Parent-Toddler Program is 10:1, and the duration of the programme is 1 and a half hour session.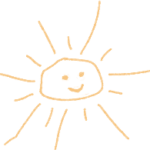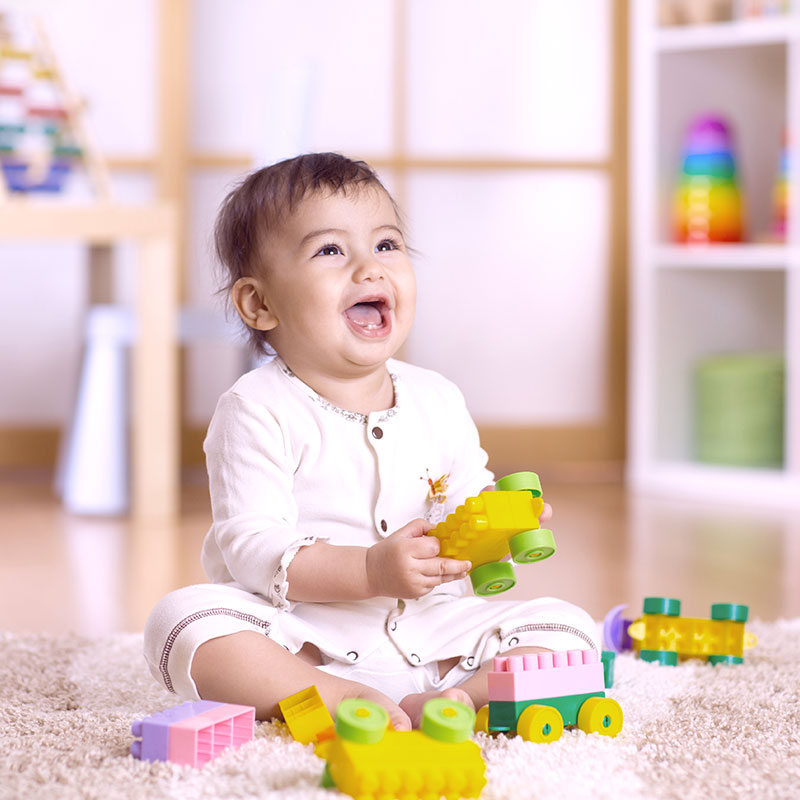 Playgroup- 18 months- 2.5 years
Playgroup is the seamless transition of a child into his first independent schooling experience sensitively separating from his/her primary caregiver. Our Playgroup curriculum is abundant in-play opportunities where children learn to freely explore, investigate and experience a wide range of sensory, creative and physical experiences while learning the value of focusing on a single task. The learning objectives ensure that children develop skills through activities that help them build early literacy skills and independence. To ensure that their learning experiences are relevant and reminiscent, we conduct special events and outdoor field trips which often act as an active catalyst for learning. Children also engage in a series of Co-curricular activities that lead to the overall development of the child. The student-teacher ratio of Playgroup is 10:1 and duration of this programme is 3 hours.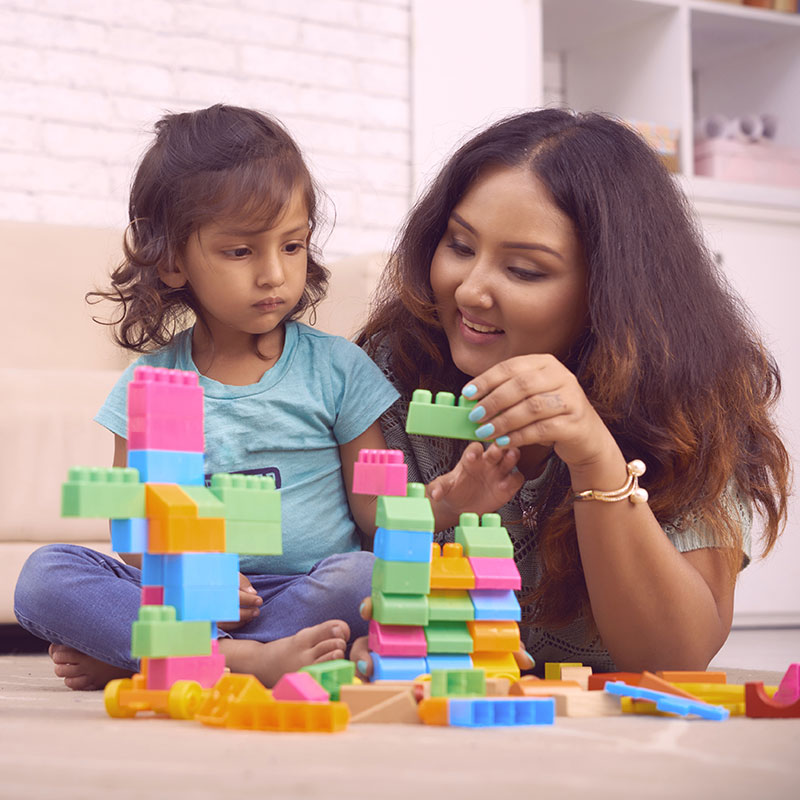 Nursery- 2.5 years- 3.5 years
Our Nursery curriculum ensures the most robust foundation for future learning within a safe environment where every child can feel valued, confident and independent. Our classroom environment focuses on productivity, such as literacy skills and the co-curricular activities become integrated into the curriculum. The curriculum focuses on the holistic growth of the developing child, imparting education through play-based learning. The curriculum encourages children to ask questions, plan investigations, explore various outcomes and reach credible and logical conclusions, with teachers acting as facilitators. Reading becomes an essential element in the Nursery program and children thoroughly enjoy experiential learning through various events and field trips. The student-teacher ratio in Nursery is 10:1, and the duration of this programme is 4 hours.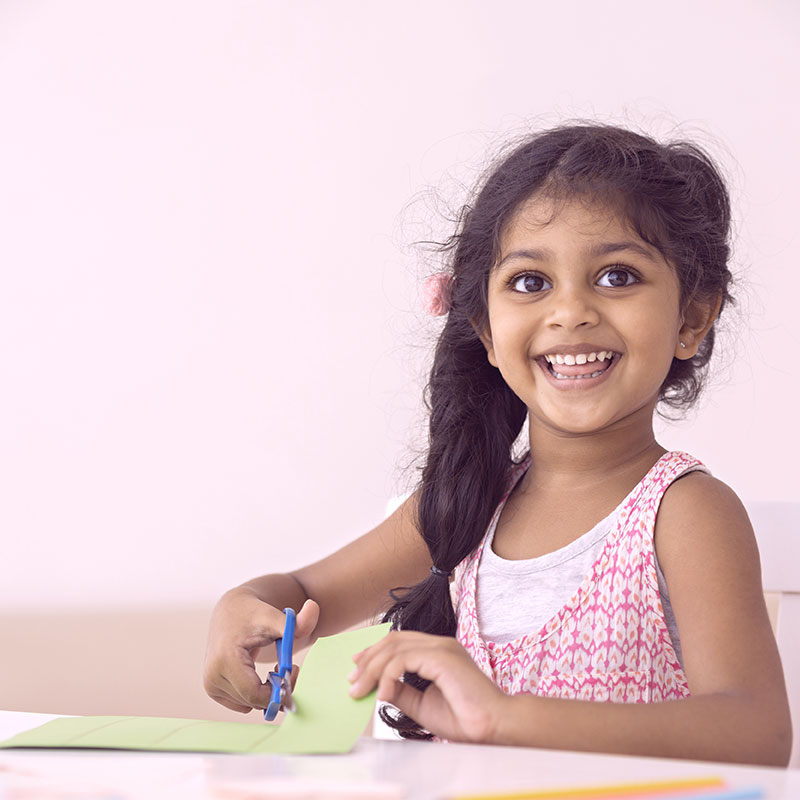 PP1- 3.5 years- 4.5 years & PP2- 4.5-5.5 years
In PP1 and PP2, we follow the inquiry-based approach that facilitates children's curiosity and experiential form of learning. The environment acts as the third teacher, which is filled with purposeful materials, and it promotes relationships, communication, collaboration, and exploration through play. Materials are thoughtfully added to the environment to promote creativity, thinking and problem solving and promote experimentation and open-ended play. We organize the curriculum into interdisciplinary units of study that integrate multiple subject areas, making the learning experiences engaging for all our students. Through hands-on activities and learning through play and project work, children actively investigate their interests, discover new ideas, and develop their own theories. In keeping with our mission and values, teachers encourage and support each child's unique style of learning, interests and talents. Emphasis is also placed on the acquisition of communication and thinking skills through a culture that encourages learner's agency. The curriculum in PP1 and PP2 includes Language & Literacy, Numeracy, Science, Social Studies, Creative and Visual Arts and Personal, Social, Emotional and Physical development. Reading is an essential element in these programmes, and we follow a structured reading programme at school.
Ekam Early Learning Centre facilitates a holistic approach towards learning, providing students with a range of learning and exploration experiences, in and beyond the classroom. These experiences promote and support the child's personal, emotional, social, academic and physical development in a way that strikes a perfect balance between academics and activities. For further details, please get in touch with us!